REO

31 Doten Rd
Baileyville, Maine 04694


Listing ID: 51343398

Inactive

$34,985

3 Beds, 2.5 Baths

Rating:
Property Information

Price:

$34,985

Bedrooms:

3

Bathrooms:

2.5

Total Rooms:

7

Lot Size:

2.75

Year Built:

1980

Description:

3 Bedroom & 2 Bath home on 2.75 acres!!! Located in Baileyville, Maine, just West of Moosehorn National Wildlife Refuge, this single-family residence is sold "as-is, where-is." The home will require some sweat equity and major repairs and is not currently habitable. There will need to be some flooring replaced, siding repaired, and some other mechanical upgrades, but most weekend warriors looking for a Fixer Upper will find this project manageable. The lot offers 2.75 acres of beautiful surroundings with pleasureful privacy from any neighbors. This home gives you the cabin feel you look for with the beauty of Maine living! If interested in finding more about this property or scheduling a viewing of the home, please call 866-584-8035 to get more details! The Seller is offering Seller-Financing for well qualified Buyers and Cash offers are always welcome! Call Today!

Day(s) On Site:

438

Property Tax Roll

Property Type:

Single Family Dwelling

Foreclosure Information

Loan Information

Mortgage Interest Rate:

9.900 %

Mortgage Term:

204 Months

Mortgage APR:

10.230 %

Mortgage Monthly Payment:

$330

NEW

Credit Information Center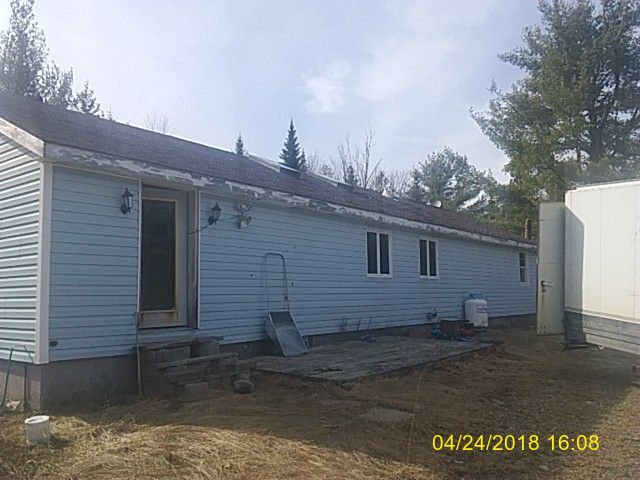 FIRST STEPS:
Foreclosures
You've identified an ideal foreclosure property. Now what?
Properties listed as foreclosures have passed the point of auction or public sale. Because an investor did not buy the properties, the lender is now the owner and is engaged in the process of marketing and selling them to potential buyers.
A property will most likely be listed with a Realtor® who can assist you with submitting an offer.
Contact the listing broker's office as soon as possible to learn about how to visit the property, make offers, and close a transaction. For your convenience, this contact information is located to your left under the property's "Contact Information" header.
This is a big investment. Therefore, learn as much as you can about the property, lender, loan amount and expenses the lender wants to recover.
Once you've gathered this information, it's time to make an informed offer.
Always keep in mind that the seller's primary objective is to recover the amount of the loan balance that was not paid by the previous homeowner, as well as the costs of the foreclosure action and other expenses.
Put simply, the longer lenders own the property, the more eager they become to sell.
* Subject to a lender credit approval