REO

5990 Dupree Ave
Ferguson, Missouri 63135
Saint Louis County

Listing ID: 49059498

Inactive

$5,000

2 Beds, 1 Bath

Rating:
Property Information

Price:

$5,000

Bedrooms:

2

Bathrooms:

1

Total Rooms:

4

Lot Size:

0.08 acre lot

Year Built:

1948

Description:

NEW LISTING!!! This house is sold "As-Is Cash Only". this 2 bedroom and 1 bathroom home is located on a 0.08 acre lot. The home offers 800 sq ft of available living space. The home is priced to sell cash to an investor looking to restore the home! If this investment fits your portfolio please call today to schedule a viewing and to get more details.

Day(s) On Site:

1093

Property Tax Roll

Property Type:

Single Family Dwelling

NEW

Credit Information Center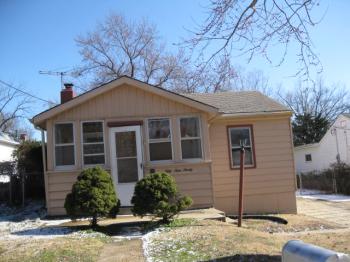 FIRST STEPS:
Foreclosures
You've identified an ideal foreclosure property. Now what?
Properties listed as foreclosures have passed the point of auction or public sale. Because an investor did not buy the properties, the lender is now the owner and is engaged in the process of marketing and selling them to potential buyers.
A property will most likely be listed with a Realtor® who can assist you with submitting an offer.
Contact the listing broker's office as soon as possible to learn about how to visit the property, make offers, and close a transaction. For your convenience, this contact information is located to your left under the property's "Contact Information" header.
This is a big investment. Therefore, learn as much as you can about the property, lender, loan amount and expenses the lender wants to recover.
Once you've gathered this information, it's time to make an informed offer.
Always keep in mind that the seller's primary objective is to recover the amount of the loan balance that was not paid by the previous homeowner, as well as the costs of the foreclosure action and other expenses.
Put simply, the longer lenders own the property, the more eager they become to sell.
* Subject to a lender credit approval